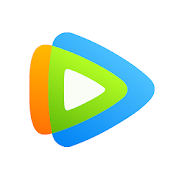 WeTV Premium APK Mod latest version download for free.
What's New:
– Unlimited WeTV Originals!
– Take part in the biggest variety and create the birth of a new international boy group together with "CHUANG 2021"
– Watch "You Are My Hero", "The Sword and the Brocade", "Hello Mr. Gu", "Love Scenery" and much more exclusively on WeTV!
Finally, here comes the place to watch original and popular shows, dramas and variety shows! WeTV presents selected and top-hit shows and dramas for you to stream with premium watching experience.
New Experience!
1. Double-tap Gesture: To fast forward or backward any video by 10 seconds.
2. Updated Help Center: Chat support and network diagnostic tool are now supported.
3. Search through WeTV exploring feature and download your favorite shows to watch offline! You can find what you're interested in even faster than before.
Other features you may like:
Category selection: Movies, dramas, and variety shows are categorized into different pages. We make it easier for you to find a specific category that you want to explore more.
Continue to watch: We help you to remember where you left last time and pick up from there directly.
Video definition adjustment: You can select different picture qualities based on your demand. When you are watching with cellular data, you may select 360P to save your data. You can also enjoy Blu-ray picture quality (Full HD) to upgrade the watching experience.
Subtitles: We provide multiple languages and subtitles for you to choose from. You can also switch language based on your preference.
Screen control: You can swipe your screen up and down with your finger to adjust volume and brightness and swipe left and right to skip back or forward the video.
Your feedback is valuable for WeTV. Whenever you encounter any errors or problems while using WeTV, please send us your feedback or comment to our email at [email protected] to help us improve our service. For our latest content and timely support , please visit WeTV official website: https://wetv.vip/
Mod info:
•Video Ads Removed
•Banner Ads Removed
•Splash Intro Partially Removed
•Debug Infos Removed
•Facebook Login Enabled
•Crash Analytics Disabled
•3rd-Party Analytics Disabled
•Released by xC3FFF0E
[box type="note" align="aligncenter" class="" width="630″]
NOTE: Some features that are labelled as VIP Movies, TV Shows or Series are server-sided.
[/box]
Download [Google Play]
ARM64 v8a: WeTV v3.6.5.5852 Mod APK [Premium]