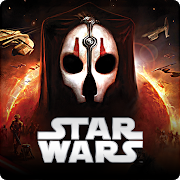 STAR WARS KOTOR II APK latest version download for free.
Five years after the events from the award winning Star Wars® Knights of the Old Republic™, the Sith Lords have hunted the Jedi to the edge of extinction and are on the verge of crushing the Old Republic.
With the Jedi Order in ruin, the Republic's only hope is a lone Jedi struggling to reconnect with the Force. As this Jedi, you will be faced with the galaxy's most dire decision: Follow the light side or succumb to the dark…
————————————————
C H O O S E · Y O U R · D E S T I N Y
————————————————
The choices you make will affect your character, those in your party, and those who may join you in your quest.
—————————————
Technical Support Notes
—————————————
You can contact Aspyr's Support Team via support.aspyr.com
Mod info:
Ignore license check failed pop up. Continue to play.
Make sure to save the game frequently, the game itself is a little bit buggy and might crash sometimes, it's the game not the patch's fault.
Tends to crash on loading screens, avoid skipping cutscenes/movies.
Avoid skipping prologue at the beginning, can cause the game to crash – did work fine for me once but crashed more often when I skipped…
The game is working fine. Just sometimes crashes. Depends on your phone and Android version apparently.
it's working fine for me on the most part, the Devs will need to release update patches to fix bugs n stuff.
Download [Google Play]
STAR WARS™: KOTOR II v2.0.2 Patched APK