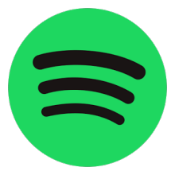 Spotify Music v4.6.0.772 APK + Xposed SpotifySkip v1.0.4 APK for Android.
Spotify is now free on mobile and tablet. Listen to the right music, wherever you are.
With Spotify, you have access to a world of music. You can listen to artists and albums, or create your own playlist of your favorite songs. Want to discover new music? Choose a ready-made playlist that suits your mood or get personalized recommendations.
Listen for free on mobile
• Play any artist, album, or playlist on shuffle mode
Listen for free on tablet
• Play any song, any time
Spotify Premium features
• Play any song, any time on any device–mobile, tablet, or your computer
• Download music for offline listening.
• Enjoy amazing sound quality.
• No ads – just uninterrupted music.
• No commitment – cancel any time you like.
WHAT'S NEW
We're always making changes and improvements to Spotify. To make sure you don't miss a thing, just keep your Updates turned on.
Requirements: 4.0+ | ROOT | Xposed
Instructions: 
1. Install Spotify.apk.
2. Open it and Log In, then close app.
3. Install SpotifySkip.apk module.
4. Activate SpotifySkip via Modules in Xposed App.(http://i.imgur.com/gZDoQbw.png)
5. Reboot phone.
6. Enjoy Spotify Tablet Mod (Play any song, any time)!!
Block Ads: 
A) Be rooted.
B) Install AdAway.
C) Add http://adblock.mahakala.is or http://moaab.tk/hosts.txt to your sources list.
D) You can try freezing/disabling ProxyHandler.
E) Profit?
Download [Google Play]
Spotify Music v4.6.0.772 APK + Xposed SpotifySkip Final | Mirror 1 | Mirror 2