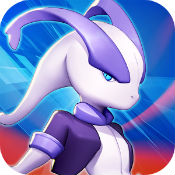 Pocketown – Adventure v1.2.0 Mod APK + DATA for Android.
[Brief Introduction]
Welcome to the mysterious town – Pocketown!! Here you can make your trainers' dream come true. Interesting and exciting adventure await for you. In Pocketown, numbers of pets can be captured. Go enjoy the happiness of pet raising and adventures.
[Feature]
—Massive Collection—
Numbers of legendary pets live in Pocketown! Start your journey in Pocketown and raise your own pets! Show your patient love and they will grow and evolve!
—Full 3D View. Free Exploration—
Full 3D View.Beautiful Scene!! You can freely explore the world of Pocketown. Go adventure and unlock all the hidden area ! What an amazing adventure!
—100% Remake ,100% Joy—
100% Remake from the Handheld game console. Go remind your happiness in Pocketown! You can also make new experience with trainers all around the world.
—Real-Time Battle—
Real-Time Battle with your friends. Allow 4 trainers battle. It's time to show your strategy and brave! An excellent trainer should lead his pets to victory with awesome strategy!!
What's New
Details
New Pet
120 new Pet from 1-4 generation and new Mega Evolution
New Gameplay
1. 2P Instance
a. New Function: trainers can make team with other trainers for 2P team and start 2P adventure
b. 2P team can enter the special instance for boss
2. 2P Battle
a. 2VS2 Battle : trainers can make team with friends or guild members and have real-time 2VS2 battle with others
3.Royal Battle (Death Mode)
Under Death Mode, the rule will be changed. Trainers must fight until the last one left.
Mod info:
1. enemy level 0
2. High move speed character
NOTE :
1. Only work in Field and Elite4
2. You need Obb to play.
3. Move speed for faster clearing Quest
Download [Google Play] – (Unreleased)
Pocketown – Adventure v1.2.0 Mod APK | Mirror 1 | Mirror 2 | Mirror 3
Here's anther Pocketown mod apk from Author/developer PETYGAME: