Description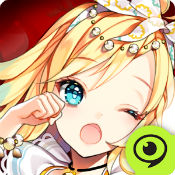 Nine Hearts v1.2.2 Mod APK for Android.
An action-packed online fantasy RPG!
Enter the world of Nine Hearts and defeat the evil forces to restore peace in the kingdom!
Play online with other players around the world!
Minimum req. – Quad-core processor or higher and 1GB RAM or more.
FEATURES
– Embark on a journey with three main characters: Warrior, Wizard, or Archer
– Enjoy various exciting game modes: Arena, Labyrinth, Time Rifts and much more
– Collect, enhance, and evolve your allies to land devastating attacks
– Team up with other players around the world to complete challenging Dungeons and defeat Raid Bosses in real-time
– Chat and socialize live in the main town
– Discover new towns as you progress through the Adventure mode
– Complete the storyline and daily quests for lucrative rewards
Mod info:
1. High attack
2. God mode/unlimited health/
3. High defence. Makes enemy hit 1 ko
4. Xigncode bypassed. Fully playable on any Emulators. You can use cheat tools.
How to install signed APK (non-root/root):
GUEST LOGIN, OR MAYBE OTHER SOCIAL LOGIN?
1. Backup your savedata by login with your facebook account
2. Uninstall official version of Playstore
3. Open this site on your device and click the download link
4. Open the Download app on your device or open any file manager app and go to /Sdcard/Downloads/ and tap the APK file
5. Click install to install the modded APK
6. Run the game
How to install unsigned APK (rooted devices):
GOOGLE LOGIN
1. PATCH THE SIGNATURE FIRST with Lucky Patcher
2. Backup your savedata by login with your Google account, and facebook account or use Titanium Backup
3. Open this site on your device and download the file
4. Open the Download app on your device or open any file manager app and go to /Sdcard/Downloads/ and tap the APK file
5. Uninstall official version of Playstore or install modded APK over the original game
6. Login with your Google account to restore your save data
Download [Google Play]
Nine Hearts v1.2.2 Mod APK – Signed | Mirror 1 | Mirror 2

Nine Hearts v1.2.2 Mod APK – Unsigned | Mirror 1 | Mirror 2