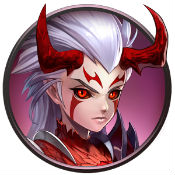 Luna Chronicles Prelude v1.0 Mod APK for Android.
A stolen chalice. Orcs and Goblins on a murderous rampage. A land driven to insanity. All is not well in the once idyllic world of Luna, and it falls upon you to lead an expedition deep into the heart of darkness to assassinate your former brother in arms, Erega. Muster your courage, strengthen your heroes, and sharpen your wits as you face off against the forces of corruption in a grand adventure that will test both your brains and brawn!
FEATURES
★Show Your Tactical Genius★
• Tactical flexibility means your victories depend on skill and intelligence and not pure luck!
★Control the Battle★
• Take an active role in your soldiers' combat tactics! You decide which abilities they use and when.
★Formulate Your Battle Plan★
• Personalize your squad's battle formation with the Grid System to counter the enemy's strategy!
★Be the Commander You Want to Be★
• Choose your playstyle between Offensive, Defensive and Balanced, and even select from three different auto-battle modes!
★Craft Your Army★
• A motley crew of knights, kunoichi, Battle Pandas, She-Serpents and more await your command. Level and Enhance them as they evolve into unstoppable combatants!
★Experiment and Hybridize★
• Fancy yourself a tanking warrior with healing powers? Create your own hybrid classes by using Skill Books to grant your heroes spells and powers well outside their expertise!
Mod info: [Root Required]

1. High Attack
2. High Defense
3. High HP​
Download [Google Play]