Description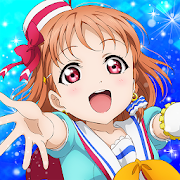 Love Live Mod APK latest version download for free.
More than 45 million players worldwide enjoy this Japanese anime music rhythm game!
Featuring over 100 playable songs, the difficulty can be adjusted to suit you.
Play through Live Shows, read stories about the many interesting and unique characters, join in the events, and create and strengthen your own team of school idols!
Super cute original costumes for the school idols in μ's, Aqours, and more are added regularly.
—- Original Rhythm Action —-
Live shows are performed by tapping the screen to the rhythm.
Many of the songs from the "Love Live!" and "Love Live! Sunshine!!" series are featured in-game!
—- Follow the Story —-
This game has more than music to offer; read the stories to get to know the school idols even better!
Each and every member has their own story to tell, with fully-voiced chapters included. Deepen your bond with them and share a special moment together!
—- In-Game Events —-
There's always something exciting happening in School Idol Festival. Multiple event types let you enjoy this music game in many different ways.
Work together with other players, unlock new original stories, or even test your skills in a group of 100 players!
Companion Match
Work together with your friends to complete the missions!
Adventure Stroll
Follow the exclusive story and play across a mini-map with the main members!
Score Match
Aim for the highest score on your favorite songs. Matches can be held with up to 100 players!
—- Create Your Own Team —-
You can pick and create your own teams from μ's, Aqours, and many more original members.
Create teams best suited to your favorite songs or events, or just with your favorite members. It's all up to you!
—- Improve Your Members —-
Practice with your team members to help them improve. The better they get, the greater their performance scores will be!
Enjoy the variety of original songs and characters in this Japanese anime rhythm game!
Mod info:
Auto Play Perfect great to All perfect
Credits: Hideko
How to All Perfect = Setting Timing -12
Adjust timing settings to -9, -10, -11, 12
setting until it really gets the perfect one try from -9 to -12
How to install?
You need to download and install SAI first.
Download modded APKs from link given below (it's a zip file that contains all the modded apks), and remember where you have saved the file.
Open up SAI app you have just installed in step 1.
Click on "Install APKs" > "internal file picker"
Choose the file you have just downloaded, it should be called "klb.android.lovelive_en_iHackedit.com.zip"
Customize installation window will pop up and leave everything as default
Click on "Install"
Wait for the installation to be finished. (Click allow download and install from this source if installation process interrupted)
After finished installing, click open to enjoy the mod.
Download [Google Play] – English version