Description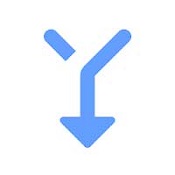 SAI (Split APKs Installer) v4.5 APK for Android.
SAI (Split APKs Installer) is an app that lets you install multiple APKs as if it was a single package. This is useful for installing apps that are distributed as App Bundles since Android provides no built-in way to install them from sources other than Google Play.
What's New:
SAI 4.5
• Added a setting to disable opening .apk files via SAI
• SAF fixes for Android 11
• Added warning when installing huge (>150MB) apps
SAI 4.3
• Support for opening .apk files via SAI
• APKM support (only for the unencrypted .apkm files)
• Installer Pro mode is now enabled by default
• Config splits shouldn't be marked as Unknown anymore
• Some fixes
[toggle title="Change log" state="close"]
SAI 4.2
• Fixed an issue where you can't create a normal backup when single apk export is enabled
SAI 4.1
• Option to export a single APK as a .apk file. Exported .apk files are not backups and won't be managed by SAI
• UI Fixes
• Updated translations
• Pro mode parser now knows about armeabi, mips and mips64 architectures
[/toggle]
How to use SAI?
Click "Pick APKs" button and select base APK as well as additional configuration-specific APKs then click "Select" button to start installation process.
● Mod:
● Analytics Removed
● Donate Features Unlocked
● Compression Flags Untouched
● No Third Party Patch
● Works Off Line
Download:
SAI (Split APKs Installer) v4.5 Original APK
[toggle title="Old Versions" state="close"]
SAI (Split APKs Installer) v4.3 Original APK
SAI (Split APKs Installer) v4.2 APK
SAI (Split APKs Installer) v4.0 APK
SAI (Split APKs Installer) v3.12 APK
SAI (Split APKs Installer) v3.11 APK
SAI (Split APKs Installer) v3.10 APK
SAI (Split APKs Installer) v3.9 APK
SAI (Split APKs Installer) v3.8 APK
SAI (Split APKs Installer) v3.7 APK
SAI (Split APKs Installer) v3.5 APK
SAI (Split APKs Installer) v3.4 APK
[/toggle]