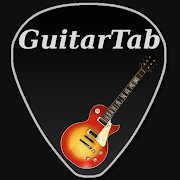 GuitarTab Mod APK latest version download for free for Android with pro features unlocked.
GuitarTab Mod APK is a viewer / player which provides access to more than 800000 free tabs.
It includes GuitarPro tabs, Guitar tabs, Bass tabs, Chords and Drum tabs. Additional there can be searched for information about the found tracks and artists via Last Fm.
GuitarTab Mod APK Features:
☆ Access to more than 800000 guitar tabs & chords
☆ Opens .gp3, .gp4, .gp5 and .gpx tabs
☆ Player function for Guitar Pro tabs
☆ Fullscreen mode
☆ Download function
☆ Searching for YouTube music videos for songs
☆ Search filter by guitar tablature type
☆ Zoom and minimize of tab view
☆ Displays in portrait and landscape mode
☆ Favorite management
☆ Playlists
☆ Adjustable Autoscroll
☆ Query band and song info
☆ Displays diagrams for chords
☆ Displays your search history
Mod info:
● Pro Feature Unlock.
● All Unnecessary Menu Item Remove Like:
– Rate Guitar Tab, Feedback, Twitter, Privacy Policy.
● Rating Dialog Disable.
● Ads Removed / Disabled.
● Ads Related Activity & Code Removed / Disabled.
● Ads Related Layouts Visibility Gone.
● Analytics / Crashlytics Removed / Disabled.
● Receivers and Services Removed / Disabled.
● In-App Billing Service Removed / Disabled.
● Duplicate Dpi Item Remove Like:
– Bar Length, Drawable Size, Gap Between Bars.
● Splits0 File Removed (Resources & AndroidManifest).
● Splits0 Releated Unnecessary Meta-Data Remove Like:
– Stamp Source, Stamp Type Standalone Apk, Android Vending Splits, Android Vending Derived Apk.
● Optimized PNG Save To 559 Kb.
● Optimized JPG Save To 59 Kb.
● Re-Compressed Classes.dex & Library.
● Optimized Graphics / Zipalign.
● Removed Debug Information (Source, Line, Param, Prologue, Local).
● Total Apk Size 22.2 Mb.
Download [Google Play]