Description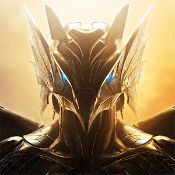 Gods Of Egypt Game v1.1 Mod APK for Android.
Think you can survive in a war between the gods? Challenge your courage, strength, and stamina in Gods of Egypt: Secrets of the Lost Kingdom.
Put your fighting skills to the test in this all-new action game, based on the upcoming film Gods Of Egypt. Play as Horus, god of the sky, and his human sidekick Bek. Together you'll battle against evil god Set and his otherworldly creatures.
The Battle For Eternity Begins. Gods of Egypt – In Theaters February 26. Starring Gerard Butler, Brenton Thwaites, Nikolaj Coster-Waldau, Courtney Eaton, Elodie Yung and Chadwick Boseman.
#GodsOfEgypt
In this spectacular action-adventure, the survival of mankind hangs in the balance as an unexpected mortal hero Bek [Brenton Thwaites] undertakes a thrilling journey to save the world and rescue his true love. In order to succeed, he must enlist the help of the powerful god Horus [Nikolaj Coster-Waldau] in an unlikely alliance against Set [Gerard Butler], the merciless god of darkness, who has usurped Egypt's throne, plunging the once peaceful and prosperous empire into chaos and conflict. As their breathtaking battle against Set and his henchmen takes them into the afterlife and across the heavens, both god and mortal must pass tests of courage and sacrifice if they hope to prevail in the epic final confrontation.
What's New
Lots of great improvements in this update!
– Added a brand new enemy
– Upgraded graphics and particle effects
– Improved music and audio
– Better score feedback animation, timing and color
– Added support for older Android versions
Bug fixes:
– Fixed that in some cases the game slowed down to 80%
– Fixed issue that could cause camera shake effect to continue after a heavy attack
Mod Info: Endless Skills
Download [Google Play]