Description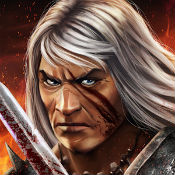 Arcane Quest 3 v1.1.3 Mod APK for Android.
Once again, the Powers of Darkness have returned to threaten the Realm of Auria.
Join an epic journey to restore the honor of your guild and save your people, in this fantastic mix of adventure, role-playing, and strategy game.
Choose your adventurers from 10 unique classes and vanquish hordes of orcs, undead, evil sorcerers and a lot more.
Customize your heroes with more than 150 equipment options, learn powerful spells, and use all your strategy skills to defeat your enemies.
Play real-time multiplayer quests with your friends and players from all around the world.
Create and share your own quests! Infinite gameplay hours are guaranteed by the free level editor.
FEATURES
– Loyal to the classic tabletop games: roll the dice, level up your heroes, acquire new abilities and purchase the best equipment
– Dive into an epic storyline including dozens of quests, find out the secrets of Auria and restore the honor of your guild
– Real-time multiplayer missions to play with other players to obtain great rewards
– Complete quests editor to publish and share your own quests, and play quests created by other players
– Fully translated into English, French, German and Italian
What's New
– Added Spanish translation (BETA)
– Removed Unity Splash screen
Mod info:
1.Unlimited Money
2.Heroes Unlocked
3.Premium Contents Unlocked
4.Ads Removed
Download [Google Play]
Arcane Quest 3 v1.1.3 Mod APK | Mirror 1 | Mirror 2 | Mirror 3