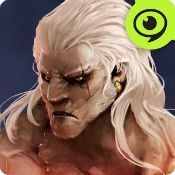 Darkness Reborn v1.3.5 Mod APK for Android.
Intense, bone-shattering strikes!
– High-end graphics resembling a blockbuster PC game!
– Feel the satisfaction! Destroy the Devil's army with immaculate action and effects.
An exclusive lineup of powerful classes!
– Warrior, a rock-hard physique with destructive skills
– Kunoichi, the ruthless assassin of darkness
– Mage, the mysterious sorceress with a dancing chakram
– Daemon Hunter, penetrating obstacles with his powerful and precise arrow storm
– I will destroy anyone standing in my way. Savage, the Double Ax of Destruction!
Unparalleled scale and impeccable real-time content!
Win the 3:3 PvP Arena and reach the top rank
– Monumental scale for mobile gaming! Conquer Boss Raids with clever team-play.
Rifts, dungeons for the party of 2 chosen elites
– The endless battle for victory begins! Prove your worth in the Fallen Labyrinth.
Fight the ultimate battle!
– Auto Battle System! Conquer the massive content at the speed of light.
– Customize your characters! Craft, Enhance, and Evolve to your heart's desire!
– 1,296 combinations of skills! Prepare for battle against the Devil's army.
The legendary action RPG with 25 million downloads worldwide. Experience a new era of action with Darkness Reborn!
What's New
[1.3.1 Update]
1. Bonus stages added in Campaign mode!
– Exclusive stages for EXP, Gold, and Equipment
2. Various fixes
v1.3.3 Mod info:
Campaign
1.) God Mode
2.) Massive Damage
3.) Unlimited Mana
PVP
1.) Unlimited Mana
Raid / Rift / Elemental Dungeon
1.) God Mode
2.) Unlimited Mana
DRM / Cheat tools detection Bypassed
All in one this is how its works.
Install Steps:
– Uninstall playstore version
– Install and play!
*Use it smart if you don't want to get banned.
-Tested in Dungeons mode.
-Arena mode off
-This mod won't work in Arena Mode(Deactivated to increase Anti-Ban)
-Players won't see you on channel
*Google play account won't work.
*Login with Game Account .
v1.3.5 mod info:
1. No Skill Cooldown.
2. Cheat Detections Bypassed.
3. DRM Bypassed.
4. Anti-ban. [ Un – Tested ] — Guest Login Only.
There is New Protection which will take some time to bypass due to which this mod doesn't have the same amount of features compared to the 1.3.3 version. I'll work on adding more features.
Download [Google Play]

Darkness Reborn v1.3.5 Mod APK | Mirror 1 | Mirror 2

Darkness Reborn v1.3.1 Mod APK | Mirror 1 | Mirror 2