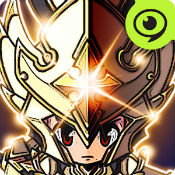 ZENONIA S: Rifts In Time v2.1.1 Mod APK for Android.
The world's most popular mobile RPG, ZENONIA®, is now online! !
Travel across nine treacherous realms to uncover the mystery behind the portal.
Assist the Celestial Kingdom and expose the horrifying truth.
Chat and play with your friends in real-time! Join a co-op raid party and fend off vicious monsters in Raid mode. Enter PVP matchups to destroy your competition.
[Real-time Action]
Battle monsters, make friends, and punish challengers all from your mobile device.
Explore the world of ZENONIA S: Rifts in Time across the nine realms.
Test your survival skills in the Monster Wave mode.
[Classes]
Choose from your favorite ZENONIA® characters.
Slasher/ Ranger/ Fighter / Magician / Assassin
Awaken your hero and break the limit.
[Customize]
Customize you character with over 300 different pieces of equipment.
Increase the effectiveness of your weapons, armor, and accessories through various enhancements
Put your skills to the test in ZENONIA S: Rifts in Time. Become legendary!
* ZENONIA S syncs your contacts for the in-game Add Friend feature.
Your info will be encrypted and used strictly for the Add Friend feature in ZENONIA S only.
What's New
1. Advent system added
2. A new Map added
2. A new Raid-Boss added
4. Known bugs fixed
NOTE: This works only on rooted devices
Patch 1: Safe (I think)
1.) Dumb Enemies (Dont attack)
2.) Skills always active
3.) Unlimited MP/SP
Patch 2:
1.) Increased Attack Damage
– Basic attacks damage capped to 65k
– Skills Damage capped to 144k
2.) Dumb Enemies (Dont attack)
3.) Skills always active
4.) Unlimited MP/SP
How to use?
1. Download Lucky Patcher and the ZIP file.
2. ^-Install LP
3. Copy the files inside the zip to
"SDCard-/Android/data/com.android.vending.billing.InAppBillingService.LU/ACK/files/LuckyPatcher" 
in some devices may be in "SDCARD-/LuckyPatcher"
[NOTE]: You need to open lucky patcher once time to let it create the folders.
——
4. Open Lucky Patcher and select "ZENONIA S"
5. ^-Open Menu of Patches
6. Select Custom Patch.
7. Select the MOD
8. Press Apply- Wait.
REMEMBER FORCE CLOSE LUCKY PATCHER BEFORE OPEN THE GAME
Launch and Enjoy.
How to Restore Original Game:
1. Download the Original APK
2. Install Normal
Download [Google Play]
ZENONIA S: Rifts In Time v2.1.1 Mod APK | Mirror 1 | Mirror 2