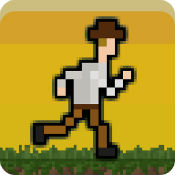 You Must Build A Boat v1.2.1789 Mod APK for Android.
You Must Build A Boat is the sequel to the award winning "10000000"
"Makes the original game feel like a demo. It's absurdly fun and nearly impossible to put down." – Touch Arcade 5/5
"You Must Build A Boat is how all sequels should be." – Rock Paper Shotgun
BUILD A BOAT
Travel the world in your boat, from the top of the Mage Tower to the bottom of Hell
GATHER YOUR CREW
Recruit a crew to live on your boat and offer their services
FRANTIC MATCHING
Match as fast as you can to keep on running
CAPTURE MONSTERS
Turn Monsters to your cause to get bonuses and have them aid your in battle
CAST SPELLS
Use magic to aid your quests, and don't forget to visit your onboard Arcanery to upgrade them
RANDOM DUNGEONS
With procedural dungeons and random Dungeon Modifiers, It's never the same experience twice
BUILD YOUR BOARD
Upgrade your tiles, Quaff Potions and Pray for Modifiers to whatever fits your play style best
SPEEDRUN
How fast can you build your boat?
What's New
– New Daily Challenge Mode – A new dungeon generated each day.
– New Skin Unlocks – Complete daily challenges to unlock new skins for your crew.
– Aces Wild – Increasing Ace levels now has much more effect than it used to.
– Localisation – Now you can build a boat in your favourite language
– Fast Cycle – You don't have to do the tutorial again an Ace reset
– Bug fixes: Fixed lots of them
– Typos – Fixed the more embarrassing ones
You Must Build A Boat v1.2.1789 Mod Info:
Downloads [Google Play]
You Must Build A Boat v1.2.1789 Mod APK | Mirror 1 | Mirror 2