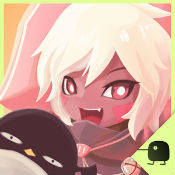 WitchSpring v1.35 Mod APK for Android.
Begin your 100 days RPG project with the cutest witch in the world.
It's a classic RPG with no distractions. No in-app purchase or advertisements.
Choose her fate. Focus just on her training and make her the most powerful witch in the universe or follow through her whole story and make her the lord of the humans.
Train and rest at her home, mix spell ingredients and compose a powerful magic!
Wonder the universe, battle against the warriors and find spell ingredients!
Protect her at all costs against the warriors!
Mod info:
1. Infinite gold
2. Infinite health
3. Infinite mana
4. Max bag slots
5. Max stats (separated)
Download [Google Play]