Description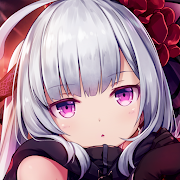 Valkyrie Crusade v8.1.0 Mod APK for Android.
"The maidens have come. To the world up in the heavens!"
Valkyrie Crusade combines epic RPG-style card battles featuring beautiful maidens with a fantastic town building simulator. Enjoy both types of games at the same time!
■Beautiful Battle Maiden Cards!
Summon a variety of beautiful maidens!
Create your own units, fuse cards with evolution and amalgamation, and charge into battle.
Become friendly with your maidens and strengthen your bonds……
■Create a Beautiful "Kingdom"!
Build structures with various effects, and design your own unique town.
Even players who are not adept at RPGs can enjoy building and decorating their town.
■Magnificent Battles!
Organize your units and march into each area to restore peace to the Celestial Realm in the "Campaign".
Battle other players in a "Duel" to get "Sacred Relics".
Work together with comrades to defeat powerful enemies known as "Archwitches".
A variety of card battles await you!
What's New
New and revised content in Version 8.1.0
・Jewel Purchase Service Stop
Mod info:
v1:
– Infinite Skill Proc/Instant Awaken Burst/100% Trigger Chance
v2:
-100% Trigger Chance Only
v3:
-100% Trigger Chance (Limited)/Endless Awaken Burst
Root required? No, works on both rooted and unroot Android 2.3+
OBB required? No, just download and install apk.
[ads1]
Download [Google Play]
Only the second version (100% Trigger Chance Only) works in Demon Realm Voyage.
It seems they are banning mods on the new update.
!!USE THIS AT YOUR OWN RISK!!!
From comment section: (credit to definal)
For anyone using the mod, Mod 1 would not work as the skills triggering system was already changed.
Mod 2 and Mod 3 would still works, but the 100% chance is only applicable for the second skills.
The update of the game removes the number of use limit for BOTH first and second skills, so Mod 2 and Mod 3 can be used to trigger the second skills infinitely. Make use of this to play.
changelog: fixed version error!
Fixed-Valkyrie Crusade v8.1.0 Mod v2 APK