Description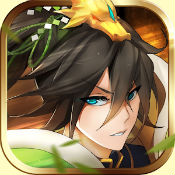 Ultra Fighters v4.4.66 Mod APK for Android.
"Ultra Fighters – Real Action Game" is a revolutionary 2D side-scrolling fighting game on mobile platform. With its exquisite 2D graphics, orthodox fighting experience and character voices contributed by famous Japanese voice actors, this game is truly a work of art and will leave players awestruck. Another remarkable feature of the game is its unique control system, stylish yet easy to master, this brand new touch-and-swipe control system will surely bring the ultimate fighting game experience to the players.
[Battle on the fingertips]
We abandoned the inhuman virtual buttons, and created a unique tap-and-slide control mode (we have a patent for this), all the moves will be performed with your fingertips, and give you a refreshing experience just like playing the arcade fighting game. All skills have no cool down time, when performed properly, you can achieve unlimited combos!
[Extremely gorgeous graphics]
The most gorgeous 2D graphics, and the most authentic Japanese graphic style, based on thousands of beautiful original artworks. The most sophisticated battle effects and move presentation, perfectly restored the fighting style of Ultra Fighters, give you the finest fighting experience!
[Unlock heroes and deepen their bonds]
Popular characters from the Ultra Fighters series will emerge one after another, players can unlock them by collecting special items. Each hero has a unique fighting style, which will bring you different combat experiences, the restraints among characters are crucial to the battles, unlock more heroes and let the power of bonds help you to overcome the difficulties!
Mod info:
God Mode (Enemies low attack)
One Hit Kill (High Damage)
Download [Google Play]