Home /
Mods /
Transworld Endless Skater v1.17 Mod APK + DATA
Description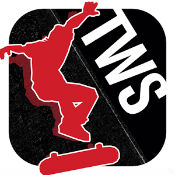 Transworld Endless Skater v1.17 Mod APK + DATA for Android.
Flip, Grab, and Grind your way to the longest runs and highest scores in Transworld Endless Skater!
Choose from five top pro skaters, each with unique skills, trick lists, and goals, as you play toward getting them on the cover of Transworld Skateboarding Magazine!
Endless levels challenge you with an ALL NEW endless way to play – Target Score! Pile up as many points as you can, hitting score targets to add extra time on the clock! How long can you last?
More tricks, more combos, more fun than any other skateboarding game out there. Go for huge air, long grinds, and big flips! But watch out…you can also take some huge spills!
Awesomely stylized graphics pull you into the action as you weave through the halls of the school, or jump across huge roof gaps! Look for hidden bonuses and pickups in levels to boost your scores!
Real pros, real gear, real FUN!
– NEW Score Target gameplay mode!
– NEW Missions, Tricks, and Boosts!
– Endless level design and randomized objects!
– Play as pro skaters Danny Way, Sean Malto, Lyn-Z Pastrana, Christian Hosoi, and Ryan Decenzo!
– Upgradable stats to expand gameplay, combos, scores, and performance!
– Discover and master over 30 different grind, grab, spin, and flip tricks with endless combinations!
– Wireless Bluetooth Controller Support for Classic Game Controls!
What's New
* Fixed startup crash on 64-bit devices, including the new Nexus phones!
* Smoother gameplay
* Marshmallow Support
* Fewer Ads
* Compatibility Fixes
* Fixed In-App Purchasing
– Fixed text issues in French, German, Portuguese and Japanese
– Fixed bug that prevented the saving of progress on some devices.
– Added support for Standard MFi controllers.
– Simplified lane change controls.
– Added Trick Box Helper Icons.
Download [Google Play]
Transworld Endless Skater v1.17 Mod APK + DATA | Mirror 1 | Mirror 2 | Mirror 3