Description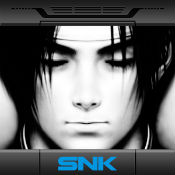 THE KING OF FIGHTERS '98 v1.4 b25 Cracked APK + DATA for Android.
Series' masterpiece "KOF '98" finally joins the battle on Android!
FEATURES:
★ The best game balance in the KOF Series!
"KOF '98" is praised among KOF fans around the world as being the ultimate compilation of "KOF '94" ~ "KOF '97" titles and for its fantastic game balance. Moreover, this perfect port of "KOF '98" features 2 different gameplay modes, "EXTRA" & "ADVANCED", and also includes a "TRAINING MODE" where you can master all your combos! "KOF '98" is also compatible with Bluetooth game controllers for the best gameplay experience ever!!
★ 38 playable characters!
In addition to the series' iconic characters, "Iori" and "American Sports" teams as well as "Shingo Yabuki" and "Rugal Bernstein" edit characters return in "KOF '98" to complete the gorgeous roster of 38 characters and for a never ending dream match!
★ A NEOGEO Perfect Port with added features!
Play "KOF '98" with its original 4 buttons configuration, or use its unique control scheme of 6 button settings and the simplified special moves with the help of the "SP" button!
★ Challenge your friends via Bluetooth!
Dual with other KOF players via Bluetooth Multiplayer Mode for epic and unforgettable battles!
©SNK PLAYMORE CORPORATION ALL RIGHTS RESERVED.
Download [Google Play]