Home /
Mods /
The Horus Heresy: Drop Assault v1.3.0 Mod APK [Free Shopping]
Description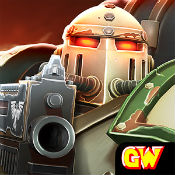 The Horus Heresy Drop Assault v1.3.0 Mod APK for Android.
Choose your side in the intense civil war that erupted amongst the Emperor's Legions of Space Marines in the 31st Millennium. As a Captain of your troops, customize your army and engage in fierce tactical battles. Create a Chapter with your friends and challenge rivals around the world in Live Skirmish combat.
The Horus Heresy: Drop Assault is the first ever video game in the wildly popular Horus Heresy setting of Warhammer 40,000.
Game Features:
Choose your side: will you side with the Emperor as a Loyalist, or Horus as a Traitor?
Command any of four popular Horus Heresy Legions: Emperor's Children, Death Guard, World Eaters, or Sons of Horus, each with a unique bonus
Challenge rivals around the world in Live Skirmish for awesome rewards
Customize your base and defense amongst the visually stunning ruins of The Horus Heresy setting in the Warhammer 40,000 universe
Fast-paced tactical combat and dynamic bonus missions ensure each epic battle is unique
Unlock immensely powerful troops from The Horus Heresy Era and obliterate your foes with a variety of earth-shattering attacks
What's New
Update 1.3 – New Skirmish Mode and More!
– New Skirmish Mode: Battle live opponents for control in this territorial tug-of-war!
– Improved Inbox system: New events and promotions for you.
– New Resource Base System: Fight for Resource Bases with other players. Don't let them steal the goods!
– New Legion Terminators: Each legion gets their own new Legion Elite Terminator unit.
– New 3D Map: Feast your eyes upon it.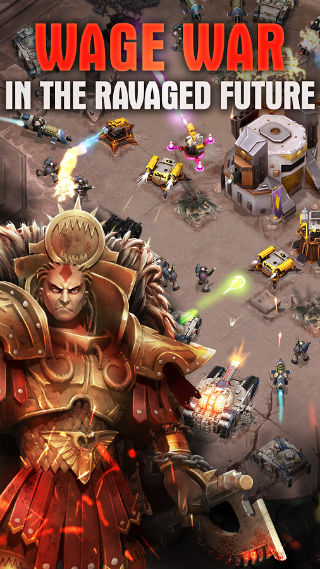 The Horus Heresy: Drop Assault v1.3.0 Mod info
Downloads [Google Play]
The Horus Heresy: Drop Assault v1.3.0 Mod apk | Mirror 1 | Mirror 2