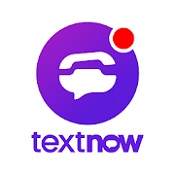 TextNow premium apk v20.47.1.0 Mod for Android.
Local US or Canada Phone number
Give your friends your very own phone number they can call!
Unlimited Text & Picture Messaging
You can send as many text messages as you want to US & Canada – FREE!
Unlimited Calling to USA and Canada
Make unlimited free phone calls to any phone number in the US & Canada!
Cheap International Calling
TextNow offers low-cost, international calling to over 230 countries. Stay connected longer with rates starting at less than $0.01 per minute. Add money or earn free money by completing offers to your account and make low-cost international calls.
Features:
– Make and receive voice calls
– Emojis, stickers and gifs
– Full picture messaging : send, receive and save pictures!
– Video messaging: Send videos to your friends and family
– Voicemail Transcription: transcript of your voicemail
– Caller ID
– PassCode: keep your messages under lock and key
– Google SmartLock: no need to remember your password
– Call Forwarding
– Conference calling
– Signatures: add your own personalized signature to each text
– Customizable text-tone, ringtone & vibration
– Customizable backgrounds
– Assign individual contacts their own ringtone & background
– Quick Reply to easily (and quickly) respond to friends
– Home screen widget to launch TextNow, compose a new message or quickly make a call
– Unified inbox: send and receive your texts, SMS and GIFs directly via TextNow – use TextNow as your one-stop SMS texting app!
– One number, multiple devices – Send messages and make calls on your computer or tablet, then access them from your phone while on the go.
– TextNow.com – text from your computer too! All messages seamlessly synchronize with your mobile device.
– Turn your Wi-Fi enabled tablets into a phone.
– Elastic calling to protect you from dropped calls. Elastic calling is TextNow's unique ability to have our calls choose the best possible route for your call to improve quality
Is it really free?
There is no catch. No yearly or monthly fees! It is completely free! Download today and start sending and receiving your unlimited texts, pics, videos, and SMS messages.
How can all this be free?
The app comes with a few ads. If you don't like ads, you can purchase a subscription to remove them. Join the 100 million people who have already found a better way to talk & text free.
People who love TextNow
"Amazing free text and calling for my business. I love the fact that I can forward my phone calls straight to my cell phone without giving out my personal phone number. I am in love with textnow because I never miss a phone call. This app is amazing especially for business." 5/5 star rating — Magen Rhodes
"Hands down, the best free WiFi text/call app for Android! #1" 5/5 star rating — Shauna L
"TextNow comes through when other apps don't!" 5/5 star rating — Robin Pattin
Mod info:
Premium features unlocked
This update is for those who have no issue logging in.
The others can try this workaround:
Note: In this way will lose your number, account and conversations.
1. Log into Google account smartly password storage and delete TextNow if there.
2. If the same as gmail change the primary email address associated with your Facebook account with a free outlook.com email.
3. Download and install patched version.
4. Choose Facebook as login option and use the new primary email login.
5. Register a new TextNow account and pick a new number.
credit to drizzt09
How to bypass loggin:
1) If you now use older working TextNow Premium from scene, install latest TextNow Premium apk over it as update and configure;
2) If not, install any release TextNow Free v6.x from ApkMirror on a rooted phone, login to your acc, backup the app and uninstall it;
3) Install same release TextNow Premium v6.x from Mobi, restore Data from Free version backup, login to same acc, close the app;
4) Install latest TextNow Premium v20+ on top of v6.x as update, login to same acc and configure the app. Outside NA, use quality US VPN server for app login at each step. [Thanks to zamar28]
Download [Google Play]
[toggle title="Old Versions" state="close"]
[/toggle]