Description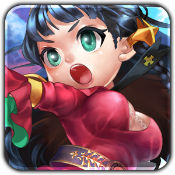 Tap knights : princess quest v1.25 Mod APK for Android.
▶ Play Tip
1. data storage settings, please use frequently read function.
However, you must have an Internet connection at the time of saving and loading
▶ Game Features
[Quest System]
Tilt the infinitely-drenched monsters to achieve the quest to look into the rich in prize money!
[Level up system]
Let's to strengthen the character by using the money obtained from killing monsters.
[Reincarnation system]
And enhanced to the Princess skills in relics which can be obtained in reincarnation only, I do not fear anything!
[Mercenary System]
Please try to cultivate a total of 16 people of diverse character!
[Seoul Crystal Systems
Collect Seoul Crystal to summon a new mercenary, please try to raise the rating to be even stronger!
[Property system]
Please look at playing the game more easily by using each of the specific attributes
▶ error inquiry
Game of errors and other inquiries: please contact [email protected].
** Tab knights including coupon If you come to play in official cafe, a variety of events is in progress!
What's New
Add a hero SS grade
Add the 1500 and subsequent layers of stage
Boss taower attack power, physical strength adjustment
Mod info:
1. Gold (Increasing instead of decrease)
2. Infinite Ruby
3. Infinite Relic
Download [Google Play]