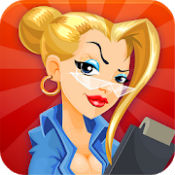 Student v1.0.223 Mod APK for Android.
The new student life simulator will help you to have some fun, to remember your past and you're likely to experience new emotions!
Off you go to making out and you'll succeed: go out on dates, flirt with your classmates and by the final year start dating with a TOP-model. Don't miss some cool parties and festivals, but do not forget either to geek out.
Promote your business from the hot dog house up to the chain of gas stations. Hang out with friends, attend the classes and become the CEO of Halliburton. Work hard, earn some money and buy the most expensive items. More money!
Your way to succeed: from the discounts at flea market up to your graduation, become a really succesful and buy your personal plane!
What's New
Fixed bugs of starting the game
Mod info:
– Unlimited Money (increase instead of decreasing)
– Unlimited Gold (increase instead of decreasing and it will be the same value of your Money)
Download [Google Play]