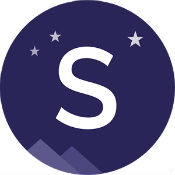 Steller v1.0.3 APK for Android.
Steller is the easiest way to discover, create, and share incredible stories with photos, videos, and text.
Steller lets you:
• Create beautiful visual stories with photos, videos and text right on your Android.
• Personalize the look and feel of your story with elegant + simple-to-use design themes.
• Publish your stories on Steller publicly or privately.
• Share your stories on your other social networks.
• Send your stories via email and sms.
• Embed your stories on your blog and website.
• Like and comment on stories in the Steller community.
• Republish stories into collections to save and share.
• Discover new stories every day on wide range of topics including travel, action + outdoors, photography, food and more.
• Follow your favorite users and topics.
• Participate in fun + creative weekly community hashtag projects.
Mod info:
For Android 2.3+. This app originally requires Android 5.0 and up, we modded it to run from 2.3+ as requested. Don't expect the app can run perfectly on your old android versions, because it requires 5.0 for a reason.
Download [Google Play]
Steller v1.0.3 APK [Play Store Original] | Mirror 1 | Mirror 2 | Mirror 3 | Mirror 4

Steller v1.0.3 Mod APK [Android 2.3+] | Mirror 1 | Mirror 2 | Mirror 3 | Mirror 4