Description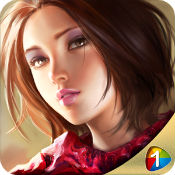 Song of Knight – 3A Action RPG v1.0.9 Mod APK for Android.
Get ready, the true 3D epic mmorpg has come! We sincerely invite you to join this whole new Triple-A arpg journey. Gear up, fight against the lord of terror "Lucifer", bring peace back to middle-earth!
Explore a vast and unique open world with stunning graphics built in Unity 3D! Mobile OLG will never be the same!
You can become one of these mighty heroes among Warrior, Mage, Archer, and Assassin! Upgrade equipment and release the full power of your skill! Clash with rivals in real-time PvP arena and become the King of PVP! Join our Crusade, fight epic bosses with allies!
Evolutionary New-Level Engine
– Feeling the stunning world with high quality graphics, physics system in real-time combat all powered by Unity 3D!
Challenge to Huge Bosses with Friends
– Assemble your team, fight against the evil by your combo skills with just one tap!
Power Boost, Start the Epic Battle
– Become stronger in different ways! We provide endless equipment enhancements system let you customize your armor to boost the combat power!
Real-Time Multiplayer PVP
– Raid in real-time and enter the arena to against other heroes control by live players! Join the guild war and kingdom defence war to prove your strength!
Community
– Please visit our official Facebook page for latest news and announcements!
Official: https://www.facebook.com/myplay1.SOK
**Song of Knight requires Android 4.0 with higher processors for optimal gameplay. You will need a network connection to play.
Mod info:
Mod v1:
– 1 Hit Kill
– God mode
– infinite mp
– infinite skill
– Unlock vip 12
Mod v2:
– Mass damage
– God mode
– infinite mp
– infinite skill
– Unlock vip 12
Install Steps:
– Use origin apk and bypass tutorial first
– Uninstall playstore version
– Install the modded apk
– Enjoy
Download [Google Play]
Song of Knight v1.0.9 Mod APK v1 | Mirror 1 | Mirror 2 | Mirror 3

Song of Knight v1.0.9 Mod APK v2 | Mirror 1 | Mirror 2 | Mirror 3