Description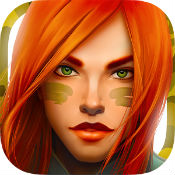 Sniper Arena – online PvP! v0.6.0 Mod APK for Android.
TASTE THE THRILL OF THE SNIPER COMBAT
Have you ever been on a battlefield? Have you ever seen someone through the scope of sniper rifle?
Get yourself an elite sniper rifle! Grab some ammo and start making friends in a sniper-way!
BATTLE FOR ONLINE DOMINATION
Test your skills, challenge other players from all over the world!
Be the ONE, who shoots FIRST! Prove you are the BEST of the BEST!
SNIPER ARENA FEATURES:
• Completely FREE TO PLAY
• Play online against players from all over the world!
• Outstanding 3D graphics
• Detailed battle locations in various flashpoints of the planet
• Enormous choice of realistic sniper rifles, camouflages and special armor
• Thousands ways to customize your equipment
• Give your rifle a stat-boost with various camouflages
• Easy mobile device controls
Shoot and Kill! Feel the Real!
THIS GAMES REQUIRES STABLE INTERNET CONNECTION TO PLAY
Sniper Arena v0.5.9 Mod Info:
Unlimited Money
All weapons
Sniper Arena v0.6.0 Mod Info:
Download [Google play]