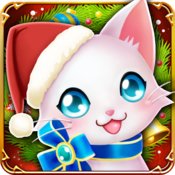 Shironeko Project KR (하얀고양이 프로젝트) v1.0.81 Mod APK for Android.
Featuring a plastic nose with confidence
Action RPG is finally here !!!
It's called won fingers RPG "white cat project"!
Download free, hassle or register
Also it does not require complicated operations.
Try to play in the smartphone spread the authentic action RPG now!
The world rests on your fingers!
★ equipped [Nikon Pointe feature revolutionize the smartphone operation ★
You can easily manipulate in one move, attack, finger skills!
Nubimyeo the magnificent world freely
Enjoy a spectacular battle!
★ enjoy with a maximum of 4 parties play] ★
Invite friends to each other, enjoy the battle together!
If you are not afraid with your friends!
Try also strong challenge ever!
★ [Town] own construction on the island of flight ★
[Flying Island] has appeared in games
[Gold] that can be obtained with a gold, to enhance the character
[Camp], etc., you can build!
To build a building in the town Create your own flying island!
★ key to the development of the character [Soul board] ★
The character of the adventure colleagues are able to develop from the board Soul]!
Opening up the necessary skills and abilities
Try to develop your own way!
★ Adventure fellow characters and build friendships ★
Ginseng as a fellow character will emerge with flying islands!
Once again the adventure story and the characters are intertwined intimacy is higher open!
Increasing familiarity with a maximum of [friendship awakening] becomes a powerful character!
★ [white cat] and [Black Cat] over a story ★
"One day in the beginning of the story is a very, very long time ago.
When floating away from the continent of perforations in the cat [back] and [black] met,
The film opens huge story leading up to the distant future. "
Mod info:
1. Massive Damage.
2. Mobs Disarmed.
3. Healing Skill Multiplier.
4. Infinite Mana. [ Never Decreases ] – Spam Skills
Download [Google Play]
Note: This mod is in Korean only!
Shironeko Project KR v1.0.81 Mod APK – No Root | Mirror 1 | Mirror 2 | Mirror 3

Shironeko Project KR v1.0.81 Mod APK – Root | Mirror 1 | Mirror 2 | Mirror 3