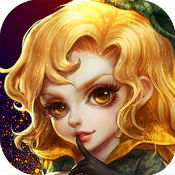 Shadow Saga: Reborn v1.9.9 Mod APK for Android.
Have you ever dreamed of being teleported into a marvelous game and start your own legend there?
Shadow Saga is the stage we developed specially for you.
From here we teleport you into WoW, not only you might choose from the 9 classic jobs but also you will have the famous DK and DH as your mates.
– Full 3D game with Unity development – we insure you one of the best game graphic of the world!
– REAL TIME MMO & chat with millions of Players from around the world
– Comprehensive tutorial system.
– 30+ different Classes for you to organize your own strategy.
– Full game support for achievements.
Train your teams to lead it into action packed battles & watch the fighting in real-time on the stunning Map.
Team up & join Forces with guildmates or smack-talk & burn your enemies!
Basic job and advance jobs:
Priest: Shadow Priest, Discipline Priest, Holy Priest.
Warrior: Protection warrior, Weapon warrior.
Druid: Wild Druid, Restoration Druid.
Knight: Holy Knight, Protection Knight.
Mage: Fire Mage, Ice Mage.
Shaman: Elemental Shaman, Enhancement Shaman .
Hunter: Shadow Hunter, beast hunter.
Rogue: Combat rogue, Assassination Rogue.
Warlock: Destruction Warlock, Affliction Warlock.
Operating your wow role to fight!!
Mod info:
– God Mode
– Instant Win Button*
*click on speed-up button for instant win. It will not skip stories, it will stop automatically when story is in the round and will continue when you are done with reading.
Info 1: Play the tutorial first with the TuT APK and install MOD APK later over it like an update.
Info 2: To leave the autowin mode you need to click very fast at the beginning of the round on the speed up button again. If you are too slow, switch back to tutorial APK to remove the speed-up mode.
Download [Google Play]
Shadow Saga v1.9.9 TuT APK | Mirror 1 | Mirror 2 | Mirror 3