Description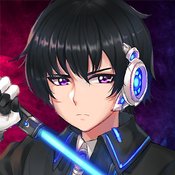 Secret Tower: 500F v78 Mod APK for Android.
Here we present the novice Mobile Online RPG game where you need to pass through the Secret Tower's 500 Floors competing the enemies and battling the powerful BOSSES together with your friends, as it's a Multiplayer game too.
Every Tower keeps some secrets. Mystery gifts are hidden there.
You will be driven speed and courage to be the best among the rest.
Express unrivalled potential in creating powerful team with your friends.
Collect the Rare Items and Create the Most Powerful HERO!
Dynamics and excitement goes off the scale and you must prove that you are not out of loss and you are created to make bold decisions to accomplish a mission at each Floor within our hardcore mmorpg.
Are you ready for the pve and pvp battles and you are not afraid of local authorities and dark forces?
Tear the vicious circle and manifest your strength, secrets exist for the elect to become the exclusive link for whom they were kept.
all that is waiting you at the secret tower RPG missions.
Come Be a HERO!!!
Mod info:
Unlimited Gold
Unlimited Gem
How to use:
Enter the game and play a little bit to earn some gold first, then open "Gold Shop", use gem to buy gold (You can do this without having any GEM), your GEM and gold will be increased.
Download [Google Play]
[toggle title="Old Versions" state="close"]
[/toggle]