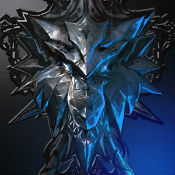 Rogue Hearts v0.8.2 Mod APK for Android.
A reinterpretation of roguelike games as a mobile game!
Explore dungeons which are altered every time you enter them and search for treasures!
A dramatic scenario held in Lunan, a beautiful fantasy world.
A simultaneous turn system based mobile RPG, "Rogue Hearts", where you can really control the characters and play the game.
=== FEATURES ===
* A True Mobile Roguelike Game
– Controls optimized for mobile gaming. Both portrait and landscape modes are supported for smartphones.
* Randomized Contents
– Dungeons and monsters are freshly generated each time. Countless strategies and playing styles to be enjoyed inside.
* Heart-pounding Boss Battles
– You have to catch pattern of the boss and find its weakness in order to achieve victory. Activity of each turn is crucial for your victory or defeat.
* Get rewards by solving various traps and puzzles within dungeons!
– Dungeons are full of various traps and mysterious puzzles prepared for excitement of adventurers. Who will solve them first and win the treasure?
* Grow up the main characters by using powerful skills, equipment and items!
Note:
After the closed beta period, each player's data may be initialized.
What's New
* Garden of Gaia contents added.
* Huge optimization
* Enhanced UI/UX
Mod info:
1. No Skill Cooldown. [ If Not Working, Move Around ]
2. Items from town costs 0.
3. Decomposing Items in blacksmith costs 0.
4. Cheat Detection Disabled.
5. Anti-Ban. [ Un – Tested ]
Download [Google Play]