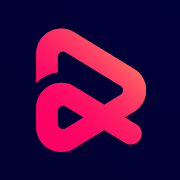 Resso Premium APK Mod latest version download for free for Android.
We believe enjoying music is more than pressing play. Resso is a music streaming app that lets you express yourself and connect with others through tracks you love and the ones you'll soon discover.
Here's what you can expect:
– Your Mood, Your Words
– Check out the synchronized lyrics of your favorite tracks. Express your mood by selecting your favorite lyric quote and sharing it on your social media accounts.
– Your Playlists, Your Community
– Create playlists of your favorite songs and let the community discover your music
– Your Music, Your Thoughts
– Listen to your favorite music and get to leave comments to share your feelings about the song with fellow members of the Resso community
Mod info:
-Login via Facebook Account / Phone number.
-Unlocked All Types Premium features.
-No need internet required : Offline Streaming
-No need internet required : internal storage mp3 Streaming
-Removed watermark : when sharing lyric
Not sure which version Arm v7a or arm64 v8a you should download? You can find it out by just using CPU-Z app.
Download [Google Play]
[toggle title="Old Versions" state="close"]
Resso v1.56.0 Mod APK [arm v7a + arm64 v8a]
Resso v1.55.1 Mod APK [arm v7a + arm64 v8a]
Resso v1.55.0 Mod APK [arm v7a + arm64 v8a]
Resso v1.54.0 Mod APK [arm v7a + arm64 v8a]
Resso v1.53.1 Mod APK [arm v7a + arm64 v8a]
Resso v1.53.0 Mod APK [arm v7a + arm64 v8a]
Resso v1.52.1 Mod APK [arm v7a + arm64 v8a]
Resso v1.51.0 Mod APK [arm v7a + arm64 v8a]
Resso v1.50.1 Mod APK [arm v7a + arm64 v8a]
Resso v1.50.0 Mod APK [arm v7a]
Resso v1.50.0 Mod APK [arm64 v8a]
Resso v1.49.1 Mod APK [arm v7a]
Resso v1.49.1 Mod APK [arm64 v8a]
Resso v1.49.0 Mod APK [v7a+v8a]
Resso v1.48.1 Mod APK [v7a+v8a]
Resso v1.48.0 Mod APK [v7a+v8a] [No login required]
Resso v1.47.1 Mod APK [v7a+v8a]
Resso v1.46.2 Mod APK [v7a+v8a]
Resso v1.46.1 Mod APK [v7a+v8a]
Resso v1.46.0 Mod APK [v7a+v8a]
Arm v7a: Resso v1.41.0 Mod APK
Arm64 v8a: Resso v1.41.0 Mod APK
Arm v7a: Resso v1.39.0 Mod APK
Arm64 v8a: Resso v1.39.0 Mod APK
Arm v7a: Resso v1.38.0 Mod APK
Arm64 v8a: Resso v1.38.0 Mod APK
Arm v7a: Resso v1.37.0 Mod APK
Arm64 v8a: Resso v1.37.0 Mod APK
Arm64 v8a: Resso v1.36.0 Mod APK
Arm v7a: Resso v1.35.3 Mod APK
Arm64 v8a: Resso v1.35.3 Mod APK
[/toggle]