Description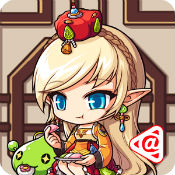 Pocket MapleStory SEA v1.1.0 Mod APK for Android.
TRAVEL through the vast world of MapleStory and EXPERIENCE endless compelling game-play!
– PLAY your FAVOURITE MapleStory characters!
– PARTY with your friends to enjoy MapleStory ANYWHERE, ANYTIME!
– COLLECT vast amounts of epic and legendary equipment!
– CUSTOMIZE your character with thousands of costumes, pets and mounts!
– ENJOY a blast from the past with classic MapleStory elements!
– EXPERIENCE hundreds of hours of immersive game-play!
Pocket MapleStory SEA consists of Premium Add-ons available via In-App Purchases from the Shop.
What's New
– New Class Release – Xenon!
– Capsule Machine Rate Increase Event
– Reported Bug Fixes
v1.1.0 Mod info:
1. Always critical
2. No HP consumption
3. No MP consumption
4. Full map item vac
5. Full map attack
6. 100% accuracy
7. God mode
8. Mobs disarm
9. No cooldown
10. "Safe" 1 hit kill
11. CRC bypass
Download [Google Play]
Pocket MapleStorySEA v1.1.0 Mod APK | Mirror 1 | Mirror 2 | Mirror 3
[toggle title="Old Versions" state="close"]
Pocket MapleStorySEA v1.0.9 Mod APK | Mirror 1 | Mirror 2
v1.0.8 Mod info:
1. Max damage
2. No HP consumption
3. No MP consumption
4. Full map item vac
5. Full map attack
6. 100% accuracy
7. God mode
8. Mobs disarm
9. No cooldown
10. CRC bypass
Pocket MapleStorySEA v1.0.8 Mod APK | Mirror 1 | Mirror 2
[/toggle]