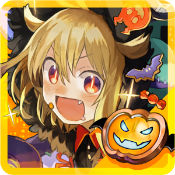 Phantom of the Kill v2.3.1 Mod APK for Android.
A WHOLE TRPG IN THE PALM OF YOUR HAND!
Introducing Phantom of the Kill, the tactical role-playing game that combines strategy with drama! Join warriors named after legendary weapons in their epic battle against evil. Turn the tides of war with a swipe of your finger!
OPENING ANIMATION SUPERVISED BY MAMORU OSHII!
Watch the amazing opening, created under the editorial supervision of Mamoru Oshii, the world-famous director of Mobile Police Patlabor and Ghost in the Shell! See how the in-game movies push the boundaries of animation as they immerse you in the world of Phantom of the Kill!
EXPLORE A MULTITUDE OF BATTLEFIELDS WITH ONE THUMB!
Simple and intuitive tap-and-drag controls make this just the thing smartphone gamers have been waiting for! It's easy to play, yet has tons of depth!
DOZENS OF CLASSES AND CHARACTERS TO PLAN YOUR STRATEGY WITH!
With a huge variety of characters and their classes, the possible combinations are endless! Form the perfect party for each battle and lead them to victory!
SLASH, STRIKE, AND SHOOT YOUR WAY TO WEAPON MASTERY!
Use axes against lancers, swords against axes, and lances against swords. But that's not all! See for yourself which of the six types of weapons works the best against each enemy!
PRICE
Phantom of the Kill is free to download and play, however, some game items can also be purchased for real money.
COMPATIBILITY
A smartphone or tablet with Android 4.1 or later, 2GB RAM or more, and 1.5 GB disk space or more is recommended. * Some devices with these specifications may still not be able to run this application.
What's New
– Starting Halloween Event!
– Renewal for units 3D model
– Minor bug fix
Phantom of the Kill v2.3.1 Mod Info:
1 Hit Kill/Weak Enemies (All Atributes)
1.) Massive dmg (BGM slider)
2.) Enemy low dmg (SE slider)
Downloads [Google Play]
[toggle title="Old Versions" state="close"]
Phantom of the Kill v2.2.3 Mod APK [No Root] | Mirror 1 | Mirror 2 | Mirror 3
Phantom of the Kill v2.2.1 Mod APK [No Root] | Mirror 1 | Mirror 2 | Mirror 3
Phantom of the Kill v2.1.2 Mod APK [No Root] | Mirror 1 | Mirror 2 | Mirror 3
Phantom of the Kill v2.1.0 Mod APK [No Root] | Mirror 1 | Mirror 2 | Mirror 3
Phantom of the Kill v2.0.0 Mod APK [No Root] | Mirror 1 | Mirror 2 | Mirror 3
Phantom of the Kill v1.5.1 Mod APK [No Root] | Mirror 1 | Mirror 2 | Mirror 3
Phantom of the Kill v1.4.0 Mod APK [No Root] | Mirror 1 | Mirror 2 | Mirror 3
Phantom of the Kill v1.3.4 Mod APK [No Root] | Mirror 1 | Mirror 2 | Mirror 3

Phantom of the Kill v1.3.4 Mod APK [Root] | Mirror 1 | Mirror 2 | Mirror 3
Phantom of the Kill v1.3.3 Mod APK [No Root] | Mirror 1 | Mirror 2 | Mirror 3

Phantom of the Kill v1.3.3 Mod APK [Root] | Mirror 1 | Mirror 2 | Mirror 3
[/toggle]