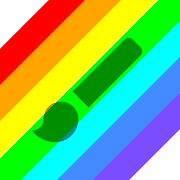 Paint Art / Drawing tools Mod APK latest version download for free for Android with ads removed.
It is an application that anyone can draw with fun.
You can draw a canvas with a variety of brushes, paint a canvas with gradients and patterns, and place photos and shapes. The cursor function enables delicate drawing without a touch pen. The size of the canvas can be freely changed, and the completed picture can be output in PNG or JPEG format. Even if you do not spend time, it is full of functions that you can fully enjoy drawing. Come on, paint the various worlds on canvas with Paint Art.
Tool selection (brush, fill, shape, range selection, text, image / photo)
Color palette (standard 210 colors, addition / deletion to palette)
Color adjustment (RGB, syringe, transparency)
Brush selection (thin line, medium thick line, thick line, dotted line, circle, stripe, rainbow, cloud, flower, grass, etc.)
Brush adjustment (size, blur, number of colors, spacing, spread, etc.)
Drawing method (free, straight, square, circle, oval)
Fill selection (single color, gradation, stripe, polka dot, brick, grid, etc.)
Fill method (normal, square, circle, oval)
Range selection (resize, transform, copy, delete, rotate, invert, change saturation)
Drawing
Text drawing
Image (photo) placement
Eraser, canvas clear
Drawing with the cursor
Zoom in / out / rotate canvas
Canvas resizing / background setting
Add / copy / merge / delete layers
Save / restore paint data
Paint data file output (PNG, JPEG)
Mod info:
● Ad Free Unlock.
● Analytics / Crashlytics Removed / Disabled.
● Play Services, Transport, Firebase Properties Removed.
● All Unnecessary Garbage Folder & File Removed.
● Duplicate Dpi Item Remove Like:
– Bar Length, Drawable Size, Gap Between Bars.
● Splits0 File Removed (Resources & AndroidManifest).
● Splits0 Releated Unnecessary Meta-Data Remove Like:
– Stamp Source, Stamp Type Standalone Apk, Android Vending Splits, Android Vending Derived Apk.
● Optimized PNG Save To 381 Kb.
● Re-Compressed Classes.dex & Library.
● Optimized Graphics / Zipalign.
● Total Apk Size 4.53 Mb.
● Removed Debug Information (Source, Line, Param, Prologue, Local).
Download [Google Play]