Description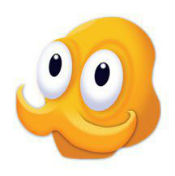 Octodad: Dadliest Catch v1.0.19 Cracked APK + DATA for Android.
Octodad: Dadliest Catch is a game about destruction, deception, and fatherhood. The player controls Octodad, a dapper octopus masquerading as a human, as he goes about his life. Octodad's existence is a constant struggle, as he must master mundane tasks with his unwieldy boneless tentacles while simultaneously keeping his cephalopodan nature a secret from his human family.
REQUIREMENTS
Samsung Galaxy S4 or higher is required for best performance, although game may run acceptably with older devices. 1GB RAM or higher required. Android TV devices require a gamepad to play.
KEY FEATURES
• Octodad's wacky physics create hilarious moments that are different every time. Be surprised by the randomness of Octodad's flailing or express your own sense of humor by making Octodad do silly things.
• An all-new adventure that explores Octodad's world, relationships and backstory.
• Complete Octodad's sartorial style by collecting and wearing a variety of hidden neckties.
• Enjoy additional NVIDIA PhysX features through playing on NVIDIA SHIELD as featured in SHIELD Hub.
What's New
1.0.19 Changes:
– Prompt download of additional content when Google Play download fails.
– Reduce erroneous stuck touches.
1.0.18 Changes:
– Decrease difficulty for Aquarium Arcade final challenge.
– Decrease memory usage of level lightmap textures.
– Increase performance on "Dad Romance" level.
1.0.17 Changes:
– Add new option in Settings, Game, to delete checkpoints. Please use this if you are having problems loading checkpoints after a crash.
Download & Links [Google Play]