Description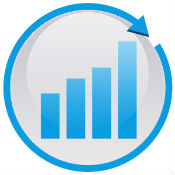 Network Signal Refresher Pro v4.2 Cracked APK for Android.
Refresh network signal in one click!!
The only app in Google Play that can refresh signal connection in Android Lollipop (5.0+) without root permission!
Network Signal cannot be boosted by an app, Network signal can be refreshed and recovered. Network Signal Refresher is not a network signal booster. No network signal boost is achieved here. NSR tries to refresh the network several times till you get a better network signal. So after using NSR, Your network signal can get increased in strength (If a strong signal is found by NSR) or stay constant (If there is no stronger signal in that area).
Highest rated network signal tool. 5000+ 5 star reviews!
As it may require more than 15 minutes to evaluate NSR PRO, You may try it and if it doesn't work for you may ask full refund. No questions will be asked and full amount will be refunded. This goes for all 8japps apps. Feel easy and just try the pro version (faster and stronger than free version).
[[Works perfectly for CDMA technology. GSM may not always work.]]
NSR refreshes signal even in Lollipop without root permission!
NOTICE: THIS APP WON'T ALWAYS WORK ON DUAL SIM DEVICES.
Basically this app refreshes the signal certain number of times until a good signal is found. The signal setting is done by Android system itself when signal is forcefully refreshed by this app.
★Features/Expected results:
★ Refresh Network Signal(4G/3G/2G) and WiFi in 1Click.
★ Refreshing of signal results in good Internet browsing and downloading speed.
★ Set best WiFi connection (Refreshes the connections available).
★ 4G connection over 3G connection (Android system).
★ Results show good call quality after refresh.
★ Refreshes Wifi connection , Data connection & Signal Strength together in one click.
★ Fastest refreshing of signal, not more than a minute.
★ No data connection failures.
★ Auto Close after Refreshing network.
★ Notify last Refresh time.
★ No fake boosting offered, but refreshes/resets the signal and sets the best possible signal strength in that area. Know that the results are same as any other "Network Booster" apps.
★ Create Home Screen Shortcut by long pressing App Icon from App list and place it anywhere in Home Screen.
What's New
Please update to 4.2
version 4.2:
★ Bug fixes
★ Localization ( 65 languages)
version 4.0:
★ New UI
★ Refresh speed increased.
★ New 1X1 Home screen widget, Bug fixed.
★ Lot of optimizations
Download [Google Play]
Network Signal Refresher Pro v4.2 Cracked APK | Mirror 1 | Mirror 2 | Mirror 3