Description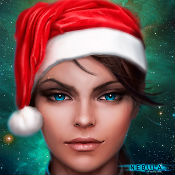 Nebula Online v1.0.3.221 APK+DATA for Android.
Nebula Online – space massive multiplayer online game, in which you can take part in global conflict amontg three races.
Create your unique ship, obtain resources, explore space together with your friends.
Nebula Online – it is one big world to all players from all countries.
Play it on any device, it can be tablet, smartphone or desktop computer.
Hyper-crossing tunnels will open to you secrets of the low-studied depths of space, will bring to resource fields, abandoned stations and habitable planets. Explore Nebula Online Universe. World of battles, throw down challenge to your powerful enemies, conclude alliances, collect armies of like-minded persons and lead them further, to victory and triumph of your justice!
Global space battles in real time;
Three absolutely unlike on each other races: Humans, Borguzands, Kriptizids;
Battles in real time;
Assembly of unique ships from modules;
Economy, controlled by players;
Building of your own space stations;
Exploring of the endless Universe;
Election of race leaders;
Foreign territory occupation
Download [Google Play]
Nebula Online v1.0.3.221 APK | Mirror 1 | Mirror 2 | Mirror 3 | Mirror 4

Nebula Online v1.0.3.221 DATA | Mirror 1 | Mirror 2 | Mirror 3 | Mirror 4