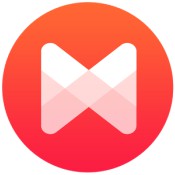 Musixmatch Premium apk mod latest version download for free for Android.
Musixmatch is the world's largest collection of song lyrics used by millions of people to get instant synchronised lyrics for Youtube, Spotify, Pandora and more.
You can also now use it to get song translations on the go.
KEY FEATURES:
Musixmatch lets you:
• Enjoy song lyrics with music from Spotify, Youtube, Pandora, Apple Music, SoundCloud, Google Play Music and all your other favourite streaming services
• Tap on the real- time notification to display the Floating Lyrics widget and get the current track's lyrics
• Easily learn new languages by displaying the translation of the lyrics, in time with music.
• Identify and get the lyrics to any song that's playing around you with one tap
• Search for your favourite song by title, artist and even just using a single line of the lyrics
ADDITIONAL FEATURES
With Musixmatch you can also:
• Use the smart seek to find your favourite lyrics by easily skipping through a song using the the progress bar
• Share your favourite song lyrics on amazing backgrounds with the LyricsCard feature
• Play Youtube videos in full screen, on landscape mode, to enjoy the FloatingLyrics fully integrated with the video
• Play, pause, skip track from your lock screen
• Get notified instantly when new lyrics from your favourite artists are available
• Quickly and easily find all your favorites on your profile
• Preview songs or watch their Youtube videos
• Collect your identified songs in a Spotify playlist
• Join our Community so you can submit all your favourite lyrics, put them in time with music and even have fun translating them
• Fetch song info and cover art for your songs.
WEARABLES & TV STREAMING
• Musixmatch is available on your Android Wear devices
• Enjoy Musixmatch at home casting local music and lyrics to your TV with Chromecast
MUSIXMATCH PREMIUM FEATURES
Party mode – sing along to any song with word by word syncing and beautiful themes.
Offline lyrics – enjoy all the lyrics you have viewed without a connection.
No ads – get all the lyrics with no ads.
No commitment – cancel any time you like.
GET STARTED
Not sure where to start?
Be sure to have enabled the FloatingLyrics and let Musixmatch find lyrics for your songs on Spotify, Pandora, Play music, YouTube, SoundCloud and more.
Mod info:
Premium features unlocked
Support all Android versions (Android 11 only works on arm64 v8a devices)
Disabled/removed all ads
Disabled most of Analytics
All debug info removed
Original signature changed
Note: in order for Premium to work, you need to log in to your account.
Download [Google Play]