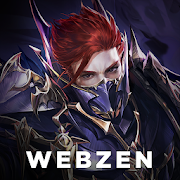 MU ORIGIN 2 Mod APK latest version download for free.
MU Origin 2 – Order Realm Update!
Order Realm – Time has come for your Order members to punish the forces of evil. Enter the Order Realm and destroy monsters for exclusive rewards.
Elemental Battle – Elemental treasures have been found in the Abyss. Compete with all players to climb the floors of the Elemental Battle take the treasures!
Mount Resurrection – Break limits of your Mount through Mount Resurrection. Acquire bonus properties and also the chance to keep enhancing your trustworthy Mount!
Soul Spear – Acquire Soul Spear Fragments to combine them for Spears with various elemental options!
Guild Guardian – Guardians of your Guild will watch over you. Enhance Guild Guardians for powerful protection properties!
MU Origin 2
– Choose from Dark Knight, Dark Wizard, or Elf to start your journey.
– Form parties to conquer dungeons, Join a Guild to gather around and solve quizzes together.
– Equip jewels into item slots to make it stronger than before.
– Get you a Guardian Pet that tags along your journey, and attacks the enemy with you.
– To travel a long distance, grab a mount.
– Battle team vs team in the Harmatium or battle 1 vs 1 in the Arena. Or maybe both.
– And much more daily dungeons and field quests are waiting for you!
Facebook Page : https://www.facebook.com/MUOrigin2Global/
MU ORIGIN 2 requires access to the following data to start the game.
– Your device storage may be checked in order to install updates or fix bugs.
Mod info: (Private Server)
1. 10x Rates for exp and drops.
2. Blue Diamonds drop in selected maps.
3. FREE VIP 5 from start.
4. Farmable AA Weapons on all Master Maps.
5. Claim daily FREE Mu Cash and convert it into DIAMONDS or upgrade your Treasure Bag to gain even more.
6. Game is updated to Version 8 with all functions & content functional.
7. Get rewarded with ingame currency when you invite your friends to play.
8. Weekly Gift codes and Events.
9. Active, friendly and helpful support team online almost 24/7.
and much more to discover.
Install Steps:
1. Download the latest APK from the links bellow.
2. Install the APK from UNKNOWN SOURCE: (Skip if you have already done this before)
– a. Navigate to Setting
– b. Then open Security
– c. Check the ''Unknown sources''
– d. Click on OK on the prompt
– e. Select ''Trust'
3. Open the download folder, locate the APK and tap on it, when the prompt shows up tap on "Install".
4. Open the game, allow everything (for better performance) and wait for update.
Download [Google Play]