Description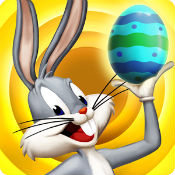 Looney Tunes Dash v1.68.4 Mod APK for Android.
Run, jump, smash, and slide into new levels and adventures with Bugs Bunny, Road Runner, Tweety Bird, and other Looney Tunes favorites! Complete level objectives to unlock new Looney Tunes characters and zones based on iconic Looney Tunes landscapes. Enjoy loads of wild, whacky, and looney ways to run as you discover each character's Special Ability and Collector's Card. It's time to run, Doc!
• Run as Bugs Bunny, Tweety Bird, Road Runner, and other favorite Looney Tunes characters!
• Explore and run in iconic Episodes like Painted Desert, Tweety's Neighborhood, and more!
• Complete level goals to progress on the Looney Tunes map and unlock more zones!
• Unlock and master each character's Special Ability for extra running power!
• Grab Power-Ups to fly like a superhero, blast through obstacles, plus loads of other surprises!
• Collect Looney Tunes Collector's Cards to fill your Looney Tunes Bin and learn fun trivia!
• Prank other Looney Tunes characters for more coins and points!
What's New
• It's time for a visit from the Easter Bunny, but it looks like our favorite Duck is getting in on the action this year.
• Daffy's Easter Bunny outfit is available only for a limited time, so get those flippers hopping!
• All Looney Tunes Dash characters are donning their Easter Bonnets for the holiday. Make sure you log in to claim yours!
Mod info:
Download [Google play]
Looney Tunes Dash v1.68.4 Mod APK | Mirror 1 | Mirror 2

Looney Tunes Dash v1.66.14 Mod APK | Mirror 1 | Mirror 2

Looney Tunes Dash v1.65.14 Mod APK | Mirror 1 | Mirror 2 | Mirror 3