Description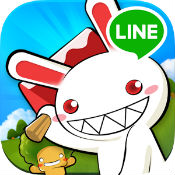 LINE Seal Mobile v1.1.9 Mod APK for Android.
Side-splitting traditional GAG RPG Seal comes on Mobile game.
Charming game fields, characterful Heroes and brilliant battle,
now let's meet Heroes of Shiltz in mobile game!
■■■■■■ Game Feature ■■■■■■
▶ Original game emotion evolved in Mobile ◀
Feast of Incessant GAG joke!
Emotional attraction of original Seal story!
Re-created little fun from Seal like as Fishing, Sleeping and others.
▶ Combo system in mobile same as Seal!? ◀
Alive Combo system for hand techniques!
Brilliant action from hand fingertip!
▶ Let's meet my own Seal heroes ◀
Interrupt Bail with heroes of Shiltz!
My loved Seal characters and monsters became my own hero!
Let's make my own team by assembling various heroes!
▶ One game, two world ◀
It's not blatant collecting type RPG!
Go into Openworld with collected hero!
Mod info:
1 Hit Kill
God Mode
Adventure Mode – 1 hit kill + god mode
Challenge Mode – God mode
Open World – Nothing (mods don't work in Open World)

Credits: iAlex
Login problem?
Uninstall LINE App then login by entering your username and password in game.
If you have issue logging even after removing LINE APP or issue while downloading additional data you have to use a VPN ! Use Italy or Indonesia IP to be sure it works , game seems region blocked !
Error connecting or keep crashing?
*Install mod and line from playstore. 
*Don't open line. 
*Open game click login it will redirect to line app now sign in give Game verification Allow. 
*Incase Given error not sync with server close game. Open vpn Try Malaysia,indo, thai,Maldives,Italy. It will download Asset bundles and complete tutorial play stage 1. Good to go.
*To play open world RAM 2GB Required + Free memory space coz Total Data Size 635 MB otherwise you will face kick out,force close,crash.

Download [Google Play]
Signed mod for unrooted users:
LINE Seal Mobile v1.1.9 Mod APK | Mirror 1 | Mirror 2 | Mirror 3
Unsigned mod for rooted users:
LINE Seal Mobile v1.1.9 Mod APK | Mirror 1 | Mirror 2 | Mirror 3