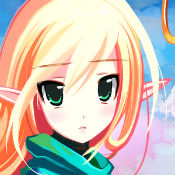 Light of Aiaran v1.70 Mod APK for Android.
Huge Open World MMORPG
Meet the friends of Land of Theia in Light of Aiaran, and explore different biomes and regions.
MMO Features
1. Transform into 'Luminous'
Transform into a giant god of war and wreak havoc
2. Real-time Open Field Battles!
Real time PVP with your friends
3. Explore the Dungeons
Explore 25 different dungeons with your companions
4. Insane World Bosses
Unite with others to destroy devastating world bosses
5. Build Your Own Empire
Buy and upgrade production sites all over the territory to obtain valuable resources
6. Unique Character Customization!
Dress up your characters with stylish costumes
7. Upgrade Your Gears and Get Ready for Battle!
Upgrade your items and colorful wings.
Mod info:
v1:
1- Increase player speed
2- Increase player attack speed
3- Decrease monster attack speed
4- Decrease monster speed
v2:
1. Free exp x5 for new player lvl1-20[Must active in game]
2. Astra Card always active[Not Tested]
NOTE :
1. For the free exp when the Buff expired and the coldown for active it delay[Try swipe to original apk,and change back to mod \\ so use mod>active it>change to original>use mod]
2. U can change line up Astra card using this mod!! || set ur astra using original apk!!
3. For the rest only this, do not Request Mod damage!!
Download [Google Play] – Root required + LP patch

In the new version,the developer set signature check,cannot login to the game without root.
Light of Aiaran v1.70 Mod v1 APK [Root] | Mirror 1 | Mirror 2 | Mirror 3

Light of Aiaran v1.70 Mod v2 APK [Root] | Mirror 1 | Mirror 2 | Mirror 3
[toggle title="Old Versions" state="close"]
Light of Aiaran v1.69 Mod v1 APK [Root] | Mirror 1 | Mirror 2 | Mirror 3

Light of Aiaran v1.69 Mod v2 APK [Root] | Mirror 1 | Mirror 2 | Mirror 3

Light of Aiaran v1.65 Mod APK | Mirror 1 | Mirror 2 | Mirror 3
[/toggle]