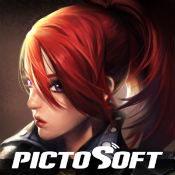 Lady Knights v1.0.6 Mod APK for Android.
■■Game Introduction■■
■Side Scrolling Real Action RPG 'Lady Knights'■
– combine different buttons to activate combo actions!
– Experience the far end of mobile action!
■PC Action all in mobile■
– Flaming action skills comparable to PC games!
– Different cut scene productions, glamorous skill effects!
■Endless Competition Contents■
– Achieve victory in the Colosseum with different styles!
– Win resources by pillaging other players!
– Endless challenge in the 'Tower of Time & Space'!
■Trendy Game Play■
– Easy 'Auto play' system and 'Annihilation' system
– Direct hero growth system
Mod info:
Root required? No! Works on both rooted and unroot Android 4.1 and up.
*Need rooted to login with Google, unroot can login with Facebook.
*You need to download about 300MB resource file via in-game after logged in.
[ads1]
Download [Google Play]
Lady Knights v1.0.6 Mod APK | Mirror 1 | Mirror 2 | Mirror 3
[toggle title="Old Versions" state="close"]
Lady Knights v1.0.5 Mod APK | Mirror 1 | Mirror 2 | Mirror 3
Lady Knights v1.0.3 Mod APK | Mirror 1 | Mirror 2 | Mirror 3
[/toggle]