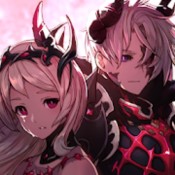 King's Raid v3.64.8 Mod apk for Android.
New Chapter Update!
KING'S RAID: PANDEMONIUM
Ranked Top 10 RPG in 69 Countries
KING'S RAID, the Best Hero Collector 3D Action RPG!
Join your Facebook friends and millions of other players around the globe for an epic journey.
Acquire your favorite characters to create your unique team and battle against your enemies!
◆CHOOSE YOUR HERO
High quality 3D characters with stunning visuals.
No more Gacha! Simply select to acquire your favorite character.
Customize your characters with various costumes. Updated regularly!
◆CHALLENGE THE WORLD BOSS
Defeat giant world bosses and claim your rewards!
◆DYNAMIC REAL TIME PVP
Craft the perfect team and claim the throne in the global arena.
◆CHOOSE YOUR PLAY: SOLO OR PARTY
Grab Legendary Gear in Dragon Raids!
Work with your Guild members in Guild Raids.
◆STRENGTH THROUGH UNITY
Join a Guild and battle challenging bosses in Guild Raids and Conquests.
Strengthen your Guild by expanding your Guild Domain!
Mod info:

1. God Mode (PvE)
2. High Attack
How to install?
Play the Game and finish tutorial
Download and install modded apk from below (will overwrite the tutorial apk and keep your progress)
Enjoy the game.
Root required? No, works on both rooted and unroot Android 4.1 and up
*Please do not use in Guild Raid
Download [Google Play]
Old Versions
Old Versions