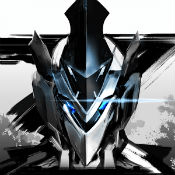 Implosion Never Lose Hope v1.2.10 Mega Mod APK for Android.
Bringing AAA console gaming experience to mobile devices.
Twenty years after the fall of Earth, the remnants of the Human race are once again faced with extinction. The time has come to justify our existence. A mysterious life form known as the XADA squares off against humanity's last weapon – the War-Mech series III battle suit.
Features: Stunning console-quality graphics, first-class voice acting and Hollywood-grade audio production. Full orchestral scores masterfully mixed by Grammy Award winner and "The Lord of the Rings" trilogy engineer, John Kurlander.
The most intuitive touch user-interface seen on the platform.
A vast arsenal of super-tech weaponry at your disposal, upgradable via the streamlined ARK Kernel system. Become the ultimate fusion of Man and Machine. Ensure the survival of the species.
– Free to play mission 1-1 to 1-6, unlock all levels from one time IAP.
– Using Google Play Save Games service to save after login Google Play account at Options menu
WHAT'S NEW
Fix Android 7.1 compatibility issue
Mega Mod Info
1. Infinite Money.
2. Unlock All Badge Rewards. [ Collect Them ]
3. Crimson Unlocked. [ Collect him from Badges ]
4. Massive Damage.
5. Massive Health.
6. Massive Rage.
7. Massive Shield.
8. Massive Hacker Level.
9. Massive Agility.
10. Massive Armor.
11. Massive Endurance.
12. Massive Item Drop Rate.
13. Always Critical.
14. Always Dodge.
15. No Skill Cooldown.
16. No Skill Cost.
17. Fast Level Up
18. Full Version Unlocked.
Lite Mod:
– Full Version Unlocked.
– Infinite Money.
How To Install ? 
Uninstall any version of Implosion (If Installed)
Download and Install Mega Mod Apk From the Links Given Below
Download and Extract the OBB DATA in "Internal Storage/Android/obb" folder
Done, Enjoy
If cannot get into the game, follow steps below:
1. Install playstore version of game.
2. Use a file manager and go into sdcard/android/obb/[here] and find "com.rayark.implosion" and rename it to "com.rayark.implosionXX"
3. Uninstall playstore version, OBB will stay because you renamed.
4. Download and Install my modded apk.
5. Enjoy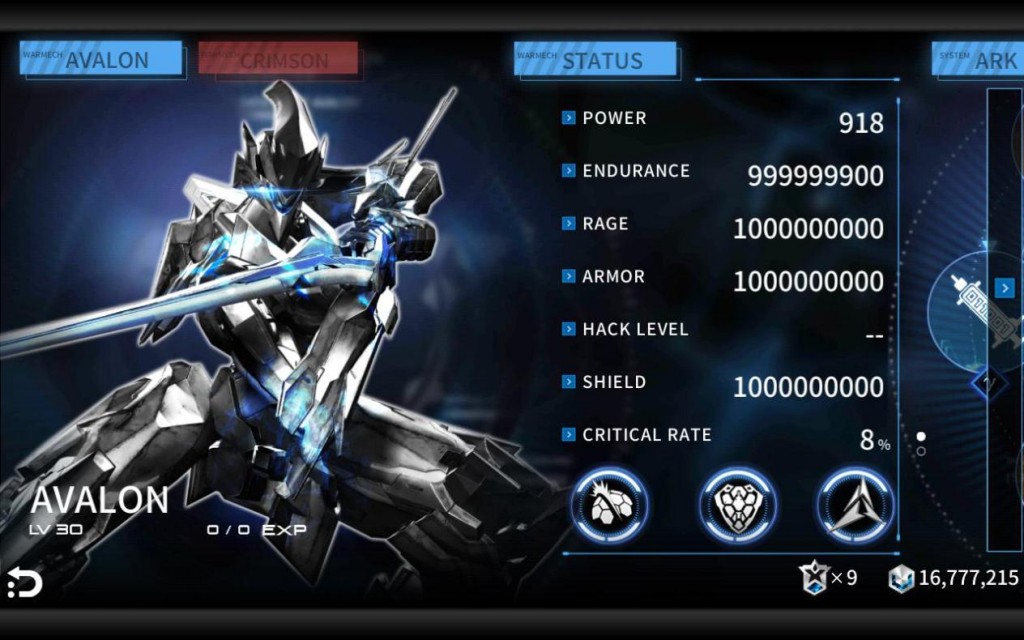 Downloads [Google Play]

Implosion Never Lose Hope v1.2.10 Mega Mod APK | Mirror 1 | Mirror 2 | Mirror 3

Implosion Never Lose Hope v1.2.10 Lite Mod APK | Mirror 1 | Mirror 2 | Mirror 3
[toggle title="Old Versions" state="close"]
Implosion Never Lose Hope v1.2.9 Mega Mod APK | Mirror 1 | Mirror 2 | Mirror 3

Implosion Never Lose Hope v1.2.9 OBB | Mirror 1 | Mirror 2 | Mirror 3
Tested on Mali GPU
Implosion Never Lose Hope v1.2.7 Mega Mod APK | Mirror 1
Unlocked APK
Money MOD APK
Mega MOD APK
OBB Cache
[/toggle]