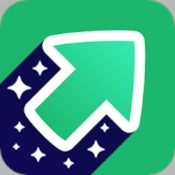 Imgur v4.4.4.10960 Mod APK for Android.
Imgur is the easiest way to discover the magic of the Internet, with everything from funny pics of pets, to funny GIFs from movies and TV shows, LOL pics, awe-inspiring science facts, puns, comics, and art, upvoted by people like you. Guaranteed to tickle your funny bone and make you LOL your pants off – is that an expression? It is now.
Imgur isn't just the best meme app or GIF viewer on the internet. It's home to all the funny photos and viral videos you could ever want. We have the finest collection of cat videos found anywhere in the known galaxy.
Memes, glorious memes. Funny memes, vintage memes, trending memes and then just the straight up weird and wonderful ones – we've literally got a meme for every occasion.
You like funny cats? We got you, fam. You prefer cute cat pictures? We also got you. You like comics about cats? You get the picture. Go ahead, geek out with your pics out. Or was it pics out for Harambe? It's hard to know when you've communicated purely through memes for the past four years.
Got funny videos on your phone? Perfect, because in a groundbreaking development, the Imgur team is also pleased to announce 'GIFs With Sound' also known in other quarters of the web as "video".
Wow, you really got this far? You deserve a sweet, sweet prize… go ahead and hit "install".
What's new
🎉 Gettin' GIFfy With It! See videos and GIFs in all their moving glory from the new animated grid in the home tab.
Bug Fixes:
🎨 Edit with confidence. Your description now saves after you edit your post.
🐛 Fixed an issue where that pesky processing indicator would disappear even though it's still processing.
👯 Changing your sort when viewing comments from the profile screen no longer duplicates the comment.
🐞 Patched up a few failures and memory leaks relating to uploads.
Mod info:
● Ads Removed / Disabled.
● All Ads Banner Layout Removed.
● Analytics / Crashlytics Disabled.
● Optimized Graphics / Zipalign.
● Removed Debug Information.
Download [Google Play]
[toggle title="Old Versions" state="close"]
[/toggle]