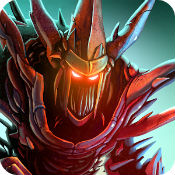 Iesabel v3.06 Patched APK + Mod APK + DATA for Android.
In the times of darkness, only the mightiest of heroes can save the world. Stand out against the evil all by yourself in epic single player mode, or form an unstoppable team with up to 7 of your friends in an extraordinary co-op mode. Swarms of bloodthirsty monsters, loads of epic gear to collect, dozens of skills to obtain and the most beautiful world in any Action RPG Hack n Slash on the Store, await you. Visit a variety of locations including: swamps, dungeons, deserts, icy valleys, ancient ruins, forests, caves and many, many more. Enjoy 25+ hours single player campaign with 3 difficulty levels that make the fun more challenging.
Grab your sword and fling yourself into action now!
###
Iesabel is a beautiful and detailed 3D game and as expected you'll need a powerful hardware to experience it in HD graphics.
###
PHENOMENAL SINGLE AND MULTIPLAYER MODE:
– A fantastic, action-packed single player mode.
– Amazing co-op multiplayer with up to 7 of your friends.
– One of the biggest and most complex RPG games on Google Play.
AMAZING SCENERY:
– Simply breathtaking 3D visuals, the best of any Action RPG on the Android.
– Multitude of unique locations, villages, swamps, caves, crypts and more.
– Action-packed fights with variety of enemies: wildlife, undead, trolls, renegades and many more.
– A climatic soundtrack perfectly fitting the atmosphere of darkness.
COMPLEX RPG MECHANICS:
– Powerful range and melee characters.
– Dozens of powerful skills to learn and use in your battles.
– Thousands of weapons and items to collect.
– Four categories of items: Normal, Unique, Epic and Legendary.
– Multitude of immersive quests to complete.
– Challenging fights with giant bosses.
PERFECT FOR YOU:
– True and upright Action RPG. No buying potions for real cash, no gems, no constant nagging for purchases like in other similar games and absolutely no In-App Purchases. You can't buy victory; you have to earn it with your own skills.
– Intuitive touch controls.
– Engaging story of hope, heroism and betrayal.
– Hours of hack and slash mayhem.
[lightbox full="https://www.youtube.com/watch?v=wp9NYs2o2u8″ title="Iesabel Trailer "]Click here to watch Iesabel Trailer [/lightbox]
Mod info:
-Unlimited Money
-Unlimited Skill
Root required? No, works on both root and unroot Android 4.4+.
OBB need? Yes, need to install both apk and OBB.
Login? Yes, You can login with Google (Root required),Facebook or you can also play as guest.
How to use?
1.Download and install APK, don't run the game yet.
2.Download OBB and extract the folder "com.forever.iesabel" to Android/obb
3. Enjoy the mod.
Patched APK = Original Game from Play store without paying
Mod APK = Patched + Mod features
[ads1]
Download [Google Play]
Iesabel v3.06 Patched APK (20.9 MB)

Iesabel v3.06 Mod APK (20.8 MB)