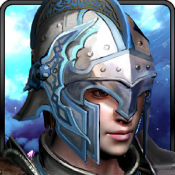 Hunters Chronicle v23 Mod APK for Android.
It is the 3D action RPG game with intensified controlling and dynamism unfolded as according to scenario in desynchronized way.
– 3D Action MORPG, Mobile
– Action Play Fun(Operating feeling and Striking sense), Production(Fun to watch and Expectations)
– Configuration and interface for the mobile environment, Optimal game balance
– Seamless real-time play(Competition and Collaboration)
The Ionia had enjoyed a period of peace and prosperity for a long time under the grace of Elysium, the celestial castle of Ionia, and those of Elysia, the goddess of Earth and fertility. Then one day, the dark forces undermined the power of Elysium and waged the conquest war to take a possession of Ionia. The strange monsters devastated much of Ionia while Ionean people severely resisted against them. When the monsters went on killing people throughout the world and people came to fall into fear and despair, the story about monster hunters started to spread around Ionia. Now, the story of the Heroes has just begun.
——————————
KEY FEATURES
The major assets of player : Characters, items, pets
Configuration space : World >Region(chapters) > Fields and town of dungeons (stage)
Game play : Single(quests, dungeons strategy, Tower of the challenge), Multi(Relic war, The throne of the game, Monster Raid )
Based systems: billing, toll goods, community, communication, settings, etc.
——————————
NOTE : A network connection is required to play.
Mod info:
1. Massive crit damage
2. Unlimited mp
3. faster health regeneration
Download [Google Play]
Hunters Chronicle v23 Mod APK | Mirror 1 | Mirror 2 | Mirror 3