Description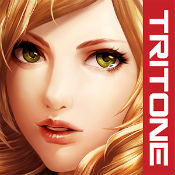 Heroes Will v2.1.27 Mod APK for Android.
[THE GREATEST HERO RPG MASTERPIECE YOU'VE BEEN ALL WAITING FOR!!]
Showcasing a novel RPG mobile game with battle techniques like no other!
The greatest heroes of the world are invading the app store!!
Download now and get a $200 starter pack for free!
$140 STARTER PACK DETAILS:
-Day 1: 100,000 Gold!!
-Day 2: 3 day Silver I trial!!
-Day 3: Random 3-star hero!!
-Day 4: 300 Crystals!!
-Day 5: 50 random Soulstones!!
-Day 6: 100 Free Passes!!
-Day 7: 2500 Battle Arena Medals!!
$60 NEW SERVER [WELCOME GIFT] DETAILS:
-30 Green Potions
-100 Free Passes
-100,000 Gold
-100 Crystals
-120 Incarnites
"This world is created by six gods…
And when they created the world, they also created a creature to keep the balance of the world on their behalf,
And they named it [DRAGON].
Dragons, the representatives of the six gods, kept the balance of the world,
And humans worshiped them in delight.
However…
The Dragons changed.
As they gained more and more admiration from the people, their arrogance and greed grew as well.
Instead of keeping the balance of the world, they destroyed it, putting everything into a state of chaos.
People tried to fend against them, but everything was hopeless in the face of the Dragon's power.
Chaos and despair…
The Dragons' rampage destroyed everything, even the hopes of the people.
By the time everyone was about to surrender, the six heroes appeared.
They fought fiercely and finally reached the Dragons' nest.
And there, they face their final battle to put everything back into order…"
However…
[ FEATURES ]
1. MASSIVE CONTENT
– Story Mode
– Guild
– Guild Raid
– Guild War (Update pending)
2. ONE-TOUCH SKILL SYSTEM
– Easy control system optimized for mobile gaming
3. HIGH-QUALITY DESIGN
– High-quality characters and backgrounds based on the advantages of 2D gaming physics.
4. FULL VOICE ACTING (Update pending)
– All player characters, NPC, story text, and tutorials are offered in high-quality audio.
5. ULTIMATE PROMOTION SYSTEM
– Up to 5 stars promotion and optimal evolution
– 13 levels of upgrades
– Character Skill level up system
Mod info:
1. God mod 
2. 1Hit Kill 
-Only armv7 and above 
-Risk ban : unknown 
-Untested on PvP
Download [Google Play]
Heroes Will v2.1.27 Mod APK | Mirror 1 | Mirror 2 | Mirror 3