Description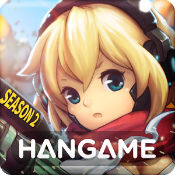 HEROES WANTED : Quest RPG v1.3.3.35082 Mod APK for Android.
"Seems like a good day to start hunting down someone!
A grand adventure RPG unfolds around the Sage Stone!
We invite you to join us in overwhelming quests and dynamic battles with Mercenary Captains from around the world in a search for wanted targets.
As you battle on to complete bounty missions, your mercenary monsters will become stronger and fill up the World.
***
▶ Game features
[Overwhelming amount of quests]
Fire, Water, Forest, Light, and Dark!
10,000 Wanted Monsters of 5 Elements!
Defeat various Wanted Monsters and claim your bounties!
[Unlimited Strategies]
Hundreds of spectacular skills for many different monsters!
6 Rune slots! Farm Runes with various effects for extra fun!
Make numerous strategies with simple controls!
[Various Content]
Village, Dungeons, Raids, Daily Dungeons, Collection, Leveling and PvP! Unlimited amount of content awaits you!
[Balanced Leveling System]
Transform a 1-star Monster into a 6-star Monster through upgrades, level ups and evolutions! All Monsters are precious! From now on, no monsters will go to waste.
Hurry up and this perfected RPG fun! Go, go, go!
Available Languages: English, Korean, Japanese, Chinese, Thai, Portuguese, Spanish, German, French, Italian, and Russian."
What's New
1. A New Server
A new server has been added to Heroes Wanted.
2. Guild Conquest Battle
You can now fight other guilds in a Guild Conquest battle.
3. 3rd Activation
The 3rd Activation materials are included as rewards for guilds that win the Conquest battle.
4. New World Boss Raid
A new World Boss Raid, Apostle, has been added.
5. Shop
The Shop design has been renewed.
6. Others
Reina's motion issues have been fixed.
Some Guild Home UI has been improved.
Mod info:
[V1]
1. *High Defense
2. *High HP
[V2]
1. *High Attack
2. *High Defense
3. *High HP
NOTES:
*x20 PVE only
Download [Google Play]
Must read:
Download and install the mod apk from the links given below.
Run the game. DO NOT let the game sign in via google play. When the game starts up and you see google play starts to load, spam the back button on ur android device. it might take a few tries but after u manage to get past that screen, you will never have to do it again….
Skip to step 4 if you successfully done step 2. If you failed at step 2, the game will show you have connection problem with your wifi, then you have to uninstall the game and follow the steps again.
AppGaurd pop-up will appear, just hit the quit button.
Now the game will show "Patch downloading"…
Enjoy the game.
HEROES WANTED v1.3.3.35082 Mod APK v2 | Mirror 1 | Mirror 2 | Mirror 3
[toggle title="Old Versions" state="close"]
HEROES WANTED v1.3.0.33730 Mod APK v2 | Mirror 1 | Mirror 2 | Mirror 3
HEROES WANTED v1.2.0.27749 Mod APK v1 | Mirror 1 | Mirror 2 | Mirror 3

HEROES WANTED v1.2.0.27749 Mod APK v2 | Mirror 1 | Mirror 2 | Mirror 3
[/toggle]